PLEASE NOTE: We are working with our state and local officials and we anticipate that there will be modifications to our amenities and services. We will communicate any changes to you as they are finalized. In the meantime, please be safe, practice social distancing and wash your hands! We will get through this together, by staying apart.

Getting Here & Around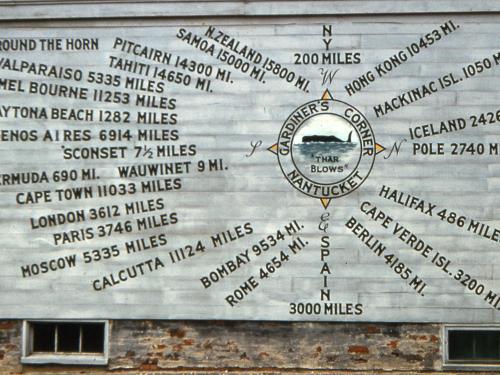 Escaping to the Nantucket Inn is surprisingly easy. You can fly to the island or drive to Hyannis and take one of the ferries. Our complimentary shuttle provides regular service between the historic downtown and the hotel. (Ferry transfers are available from the Visitor Services Center on Federal Street only)
Driving to Hyannis
From New York - and points south, follow Route 95 to Providence then Route 195 to Wareham, then Route 6 over the Sagamore Bridge to Route 132 to Hyannis. From Boston - and points north, follow Route 3 to the Sagamore Bridge, then Route 6 to Route 132 to Hyannis. From Albany - and points west, take the Massachusetts Turnpike/Route 90 to Route 495 and then to Route 6 and into Hyannis via Route 132.
There is regular bus service from New York City, Providence and Boston.
CapeFLYER
Rail Service operates between South Station Boston and the Hyannis Transportation Center. Call 508 775-8504 or visit
www.capeflyer.com
for more information.
Airline Service
Regularly scheduled airlines between Hyannis and Nantucket.
Additional Nantucket service is generally available from New Bedford, Providence, Boston and the New York area. Carriers and schedules change frequently; confirm your desired service directly with the airline.
Boat Service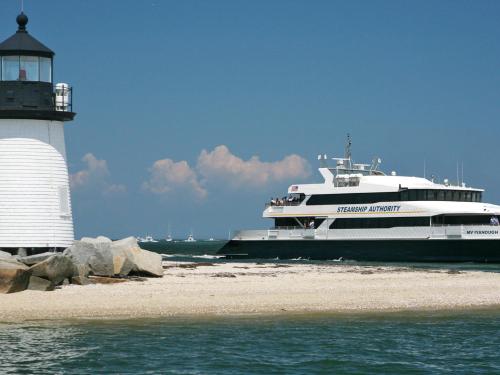 Most regular ferry service departs from Hyannis. Parking is available at the ferry dock or in private lots near the docks. In-season departures are almost every hour. An excellent resource for travel planning is
Nantucket Ferries
(
www.nantucketferries.com
)
Cars
Unless it is absolutely necessary, please do not bring your car to Nantucket. There is ample parking around the boat docks and the airport in Hyannis. Once on-island, bicycle, car and moped rentals are available on the island.

Nantucket Wave, seasonal public transportation, is also available. Visit www.nrtawave.com for more information and routes.
Bicycle Rentals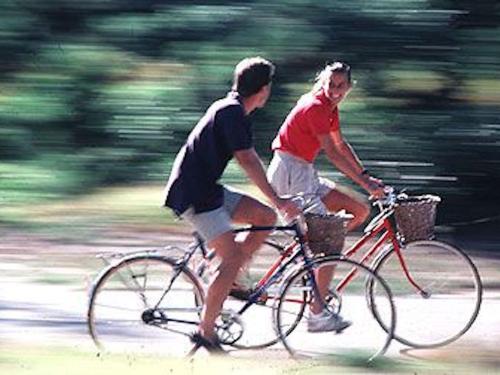 The island is crisscrossed with 32 miles of safe, well maintained bike paths. And bicycle rentals are plentiful across the island. Some shops will even deliver directly to the to hotel.
Complimentary Shuttle Service by the Nantucket Inn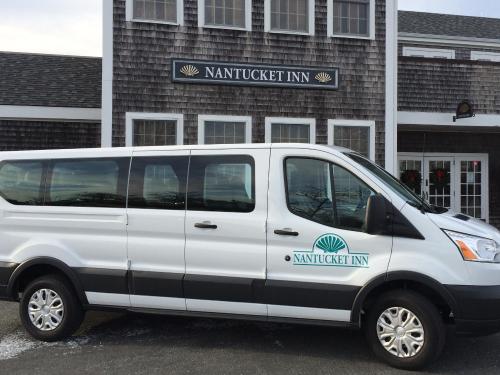 The Nantucket Inn is located approximately 2½ miles south of the downtown area. Our shuttles provide hourly service to historic Main Street, as well as nearby Surfside Beach (seasonally). During peak season we offer additional evening service to mid-island and in-town dining destinations.
Shuttle Schedule
(
link displays high-season schedule; subject to seasonal adjustments
)
Steamship Authority
,
HY-LINE Cruises
,
Seastreak
and other ferry passenger transfers are available from the Visitor Information Center at
25 Federal Street
only. The shuttle departs the
Visitor Services Center
at a quarter past each hour.
At the airport, after claiming your luggage, just give us a call for prompt pick-up.
"The shuttle schedule is light years ahead of the airlines when keeping on-time performance."